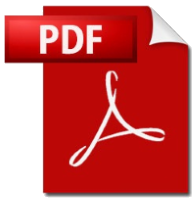 Detailed
Terms & Conditions
EAGLE GPS™
FRIENDLY EAGLE SOFTWARE INC.
Last Updated: February 4, 2021
TERMS AND CONDITIONS
These Terms and Conditions ("Terms of Service", "Terms" or "Agreement") are among you ("your" or "yours" or "Customer") and Friendly Eagle Software Inc. ("FESI" or "we" or "us" or "our") when you are using FESI's products, GPS tracking devices ("Equipment", "Devices", "GPS Devices" - either manufactured or resold by FESI from other manufacturers), Web application (available through www.eaglegps.ca) as well as the mobile application (Eagle GPS Mobile) (collectively the "Services") and explain your obligations when you choose to use the Services.
IN ORDER TO USE THE SERVICES, YOU MUST FIRST AGREE TO THE TERMS. POUR UTILISER LES SERVICES, VOUS DEVEZ D'ABORD ACCEPTER LES CONDITIONS.
You confirm that you prefer these Terms and Conditions and any related documents, as well as the Web and mobile applications, be in English.
Vous confirmez préférer que cette convention et les documents s'y rattachant, ainsi que les applications Web et mobiles, soient rédigés en anglais.
You can accept the Terms:
(1) By signing this or a copy of this document, in either paper or electronic format;
(2) By using the Services. In that case, you understand and agree that FESI will treat your use of the Services as acceptance of the Terms from that point onwards.
If you do not agree to the Terms, do not purchase or use any Equipment, services or software provided by FESI.

We reserve the right to change the Terms from time to time, and you hereby agree to be subject to the Terms as amended from time to time. For the most recent version of the Terms, please visit https://www.eaglegps.ca/TermsAndConditions.html. Please check the Terms regularly to ensure you are aware of any changes. If you continue to use the tracking equipment and/or software, then we will regard that use as conclusive evidence of your agreement and acceptance of the revised Terms.
"Wireless Communication Services" means the specific plan for use with the GPS Tracking device ("Hardware" device) as well as mobile devices acting as GPS Tracking devices ("Virtual" or "Software" trackers, e.g. through EAGLE GPS Mobile application) to obtain global positioning information from the System. The Wireless Communication Services will track a wide variety of vehicles and other assets including, but not limited to excavators, cranes, construction equipment, electrical generators, shipment containers, airplanes, trains, robots, robotic equipment, as well as people and potentially any other living beings (collectively, the "Monitored" or "Tracked" Asset(s)).
Depending on the Services you have purchased from FESI (the "Package"), the Package will include the provision to you of some or all of the following information:
(a) the identification of the Monitored Asset ("Tracking ID");
(b) the serial number of the Monitored Asset;
(c) timestamp (date/time) of last data received from Monitored Asset;
(d) the Monitored Asset's location: latitude and longitude (potentially the altitude as well);
(e) the Monitored Asset's direction ("Course");
(f) engine diagnostics information, including live RPM, speed, direction, coolant temperature and fuel (when available and as applicable - through Monitored Asset's OBD interface);
(g) alerts (via email) relating to the Monitored Asset's state when entering / exiting geofences or on various events (e.g. Ignition On), as available.
For the purposes of these Terms the term "Charges" means the total amount due for Services under the Package you have agreed to purchase from FESI and all sales, use and other taxes, fees and charges that may be imposed by any government body relating to the GPS Tracking Device, the Services or the Package.
These Terms shall only expire upon the expiration date agreed upon when you purchased the Package. These Terms, and all updates to these Terms, shall remain in place for all renewals agreed upon in writing by FESI and you. Either party may terminate this Agreement by sending written notice (e.g. email) to the other party at least 30 days prior to the initial or renewal term anniversary date, after which termination will be effective on such anniversary date.
1. GPS TRACKING DEVICES, ACCESSORIES
A. GPS tracking devices and related accessories should be ordered by contacting us directly - in person, by phone or by emailing us the details at: support@eaglegps.ca. The equipment availability depends on current stock and availability from our suppliers.
B. You acknowledge and agree that the hardware purchased from FESI should only be used in Canada and United States. Penalties will apply if the hardware is used outside of Canada and United States.
C. You also acknowledge and agree that FESI shall not be liable for the activation, interruption, operation or non-operation of the GPS Tracking Device, the cellular network, the GPS system, telephone transmission wires, the cellular device or other potential mediums, except as expressly provided herein, since FESI has no control of, or supervision over, any such equipment.
D. Any equipment must be paid in full in order to have it delivered or installed for the Customer. That is a one-time payment and is processed according to equipment type, activation fee, delivery fee. The payment also includes the service fee for first full month of usage (fee for remainder of current month plus fee for next month). Fully activated data-only SIM cards are provided for each unit.
E. Unauthorized Usage / Alteration: If any unauthorised usage or alteration of tracking equipment is detected, we reserve the right to deactivate the equipment and disable your access to the Services. You agree to pay all required charges related to re-enabling your equipment or access to the Services, including any necessary installation or/and associated shipping fees, as well as the cost for new wiring, connectors or accessories, as applicable.
F. Equipment Delivery: Delivery of Equipment shall be completed in one transport. If you request more than one transport, all costs related to the preparation and delivery of Equipment to the location you indicate shall be charged in full to you and full payment must be received before delivery of any equipment. Currently, we do not charge any fee for deliveries within Edmonton, Alberta (Canada). All details pertaining to the delivery of Equipment need to be agreed upon with us and you agree (understand) that it may take up to 2-3 weeks for the equipment to be ready for delivery, subject to current stock and supplier's availability to replenish the stock as well as the overall political and geographical conditions, for example ability to ship or receive goods through current country's borders or overall, considering the availability of air/land shipping as well.
2. INSTALLATION AND USE
A. There shall be no charge for self-installation (equipment installed by customer or having own installer performing the installation), provided there shall be no warranty provided on the equipment either. When an authorized EAGLE GPS installer performs the installation, the customer will agree to have pictures of the installation taken for all wiring-related locations of the equipment, as deemed reasonable by the installer - to be used at a later time as proof and quality of installation.
B. You understand and agree that FESI is not responsible for, shall have no obligation with respect to, and shall have no liability for the GPS Tracking Device, its installation into the Monitored Asset, its operation or service, except as expressly provided herein. FESI will recommend you one or more options for installing your GPS Tracking Device (installation location, wiring, connecting to power or to other devices). However, in the end you are responsible for installing and maintaining the Device in your vehicle or as attached to a person or any living being.
C. It is your responsibility to ensure that the GPS Tracking Device provided by FESI to you is installed in compliance with any applicable laws and regulations and you assume all legal responsibility for its installation. Should the GPS Tracking Device be installed in an employee's / contractor's / family member's / friend's / neighbour's / etc. vehicle (the "Bearer") or attached by any means to the Bearer we recommend that, prior to such installation, you obtain the Bearer's permission and signature(s)/prior approval to that effect.
D. You acknowledge and agree that a GPS Tracking Device connected to a power source (i.e. vehicle battery or solar power) relies on the strength and availability of that power source. It is your responsibility to ensure that the power source is constantly available. You and any other person allowed to use the GPS Tracking Device shall not hold FESI responsible for draining the power source or for the unavailability of the power source, which will ultimately lead to the unavailability of tracking services due to insufficient power. Usually, a GPS Tracking Device needs very low power to operate. However, long-term usage may cumulate and result in power loss or drainage for fixed, non-solar power sources (e.g. vehicle not operated for weeks / months, with average or below average battery quality).
E. You agree that any Hardware or Software Customizations may be subject to a custom quote, which would be performed when feasible and according to our availability for such customizations. All proposed changes should be agreed upon in writing and no implementation will take place without a signed agreement between the parties.
3. WARRANTY
A. Product Warranty: All GPS Tracking Devices come with a six months manufacturer's warranty ("Default Warranty"), covering any necessary repairs related to manufacturing defects or even full replacement (limited to one replacement), as applicable.
(a) The Default Warranty shall commence on the date of shipment of the tracking devices from FESI to you. If installation is required by a FESI authorized installer, the Default Warranty shall commence on the day the installation is complete.
(b) FESI shall have no responsibility for any warranty claims made by you after the expiration of the Default Warranty irrespective of whether or not the products were actually used during the Default Warranty, maintained in inventory or retained in their packaging.
(c) FESI liability is limited to the amount you paid for the product or module that is the subject of a claim. In no event shall FESI be liable for any indirect, consequential, special, incidental or punitive damages, whether in contract, tort, negligence, strict liability or otherwise.

B. You also have the option to purchase one of our EAGLE GPS Pro service packages ("Extended Warranty") for each Tracking Device - as listed below, extending the Default Warranty - the cost of the package being specific to each device type.
PACKAGE NAME:EAGLE GPS Pro
DURATION:2 years
WARRANTY DETAILS:Limited to one replacement of GPS Tracking Device
The above is pursuant to the terms and conditions contained herein and subject to the provision that the GPS Tracking Device is not in any way damaged or misused by you. Replacement is available only for manufacturing defects that prevent normal operation of the device and the time for replacement is subject to current stock and supplier availability for the same or similar Device, all reasonable efforts being made for a quick or immediate replacement. Installation (including any cost for un-installing previous device) and the costs related to shipping / transport (e.g. to installer's location or delivery of the new device to you) shall be paid by you, if and as applicable. Manufacturing defects do not include any potential incompatibility with new wireless carrier networks or SIM cards, due to changes made by the wireless carrier. Manufacturing defects do not cover any potential new legislation introduced by government which may restrict or condition normal operation of tracking devices. If new SIM cards are required for the replaced devices, they are provided at no additional costs to you and there shall be no deactivation or activation / reactivation fees payable by you. For all replacements, the original / malfunctioning device must be returned to us (FESI) in its initial shape and form (case and content / core electronics, wiring and connectors) or to one of our authorized installers before any replacement is initiated. Although accessories, wiring and connectors are not covered by our warranty, the installer may offer that type of warranty for accessories and wiring (please ask them).
C. This Warranty (Default or Extended) Does Not Apply:
(a) To consumable parts, such as batteries or protective coatings designed to diminish over time unless failure has occurred due to a defect in materials or workmanship. As with all batteries, the maximum capacity of the battery will decrease with time and use; this is not a defect;
(b) To cosmetic damage, including but not limited to scratches, dents, cracks or other cosmetic damage;
(c) To damage caused by use with another product;
(d) To damage caused by accident, abuse, misuse, power wash, liquid contact, fire, earthquake, vandalism or other external cause;
(e) Unauthorized Service or Modification. Defects or damage resulting from service, testing, adjustment, installation, maintenance, alteration, or modification in any way, including but not limited to tampering with or altering the software, by someone other than FESI, are excluded from coverage;
(f) To defects caused by normal wear and tear or otherwise due to the normal aging of the FESI product; or
(g) To a product where any serial number has been removed or defaced.
(h) To a product improperly stored near harmful elements (excessive heat, cold, etc.) or any exposure to extreme weather or operating conditions that are not within product's specified tolerances.
D. Service Warranty Disclaimer: FESI and all FESI service and information providers (collectively, "providers"), provide no warranty of any kind whatsoever, regarding the services or the package, and specifically acknowledge that the system, the services and the package are provided on an "as is" basis. FESI expressly disclaims any representation or warranty that the services or the package will be error-free, secure or uninterrupted.
E. Implied Warranties: FESI and its providers expressly disclaim all warranties and conditions, including implied warranties and conditions of merchantability, fitness for a particular purpose, title, non-infringement, and those arising by statute or otherwise in law or from a course of dealing or usage of trade, in respect of the services or the package. Some provinces and states do not allow the disclaimer of implied warranties, so this warranty disclaimer may be limited in its applicability to you.
F. Risk and Damage: You assume all risk for loss or damage to your Monitored Asset or its contents and for personal injury to persons occupying or affected by your Monitored Asset.
G. Warranty Return Procedure: In the event that you want to return a device to FESI that is covered by warranty, you must follow the procedure indicated below:
(a) Contact our Customer Support to describe any issue being experienced and the alleged defect of the product BEFORE returning the product to FESI. Provide pictures of the device if requested.
(b) FESI retains the authority to request the return of one device only first (one sample). That step may be necessary to isolate and confirm that the issue is within FESI's product, thus preventing a potential return of a large number of devices that may be defective.
(c) In order to not void the warranty and guarantee your potential refund, the device needs to be removed from your vehicle by a FESI authorized installer and at your cost. Please check with the initial installer - they might cover that removal of the device. (d) The shipment of any devices to FESI is at your expense. Once they are shipped, you must provide us with the tracking number for that respective shipment. The shipment should be made only through Canada Post, to PO Box 71570 Oxford Park PO, Edmonton, Alberta T6V 0E3 unless agreed otherwise. Please check first with us to confirm the correct address or refer to these Terms and Conditions at a later time - to check the correct address, as it might change in the future.
(e) The returned product(s) shall be packaged securely and in a manner that prevents damage during shipment. We recommend you to always purchase shipping insurance from the carrier, according to the value of the product(s) shipped.
(f) If the product or module returned to FESI is not found to have a defect, you will bear the cost for return shipment.
(g) If it is confirmed that the product(s) has/have a defect which is/are covered by FESI's warranty obligations, FESI will authorize the shipment of the repaired or replaced product to you, or an equivalent product will be provided (if discontinued or unavailable product), or FESI's accounting department will issue a credit to the purchaser's account if a replacement cannot be provided.
(h) Serialized product(s) may be replaced with identical product(s) of different serial number unless product is discontinued. Replaced units will carry the remaining warranty period from the original unit purchased. If unit is expired, the returned product or module will not carry any warranty. FESI will attempt to perform its evaluation analysis of the returned product(s) within thirty (30) days from date of receipt, provided that FESI shall have the right to take longer than thirty (30) days from the date of receipt to perform such analysis in its discretion.

4. DATA PLANS AND RECURRING MONTHLY FEES
A. You hereby accept that the wireless data transmission from a Tracking Device has an associated service cost defined by a Data Plan (or "Plan" - included with the "Package") implied by the Frequency of data transmission and therefore the volume of data transmitted - defined in Bytes, Kilo-Bytes (KB), Mega-Bytes (MB), Giga-Bytes (GB), etc. You will indicate the Data Plan desired for every Tracking Device and also, you may upgrade the Data Plan anytime to a higher data transmission Frequency (and higher monthly service fee, accordingly). Downgrading a Data Plan (to a lower data transmission Frequency (and lower monthly service fee, accordingly) can only be accomplished at the end of current Data Plan Term (Month or Year - if opted to pay in advance for a full Year in order to obtain a smaller monthly service rate). If configured accordingly (such notifications enabled), an email will be sent to the Contact Person recorded in EAGLE GPS database for every device reaching 90% (threshold may be slightly adjusted in the future and updated in this document) of allocated data usage (Warning level) and afterwards at 100% (Error / "Disconnect" level - after which no more data is accepted from the Tracking Device to EAGLE GPS servers, with normal service resuming automatically the following month).
B. EAGLE GPS Mobile data transmission Frequency for "Track My Device" feature: you agree to launch the app with the data transmission Frequency indicated by FESI (EAGLE GPS Support or Sales or authorized representative/installer) associated to your data plan. Setting a higher frequency (e.g. every 10 seconds instead of every 60 seconds) would cause your maximum allocated data volume to diminish faster and may lead to your device reaching the "Disconnect" level as indicated above.
C. You agree to have the monthly fee charged automatically to the credit card you provided on file. You must keep the credit card information up-to-date, in order to enable us to charge the credit card - directly, or through a secure third-party payment method like stripe.com or moneris.com. If we are unable to process any required payment, all related tracking equipment will be deactivated and access to Services will be disabled.
5. WEB & MOBILE APPLICATION
A. While accessing any website operated by FESI, you hereby agree to be bound by the terms and conditions provided by the Web application (www.eaglegps.ca) or Mobile application (EAGLE GPS Mobile), which may be separate from these Terms or which may incorporate these Terms.
B. Intellectual Property Rights: EAGLE GPS and all information and tools included therein are proprietary to FESI and FESI 's licensors and are protected by intellectual property laws. You agree not to attempt to advertise, market, sell, distribute or commercially exploit EAGLE GPS.
C. Access to Websites; No Streaming of Information: You agree that you will not take steps that would have a negative impact on the security, integrity or functionality of EAGLE GPS.
D. Online Access: By designating a person as a User, the Customer is authorizing that person to view information and carry out data alterations on behalf of the Customer through EAGLE GPS (subject to any limits on the User's access). The Customer accepts the responsibility for all losses, damages or expenses that may arise from a User misusing his or her authority in any way, either purportedly on the Customer's behalf or for personal or other purposes.
E. User Name: You will ensure that your User Name will be used only by you or the designated person.
F. Different Levels of Access: At the request of the Customer, Friendly Eagle Software may provide different levels of access to EAGLE GPS. If this is the case, a User's ability to use EAGLE GPS will be limited by the level of access that Friendly Eagle Software provides to him or her. It is the responsibility of the Customer to ensure that the level of access provided to a particular User is appropriate for that person.
G. Authorized Use/Entry Errors: The Customer accepts the responsibility for all losses, damages or expenses resulting from an User that uses a User Name or Password, whether with or without the Customer's specific authorization in any particular instance or from a User that authorizes anyone else to use a User Name or Password; or from a User that commits data entry errors.
H. Indemnity by Customer: The Customer agrees to indemnify and save Friendly Eagle Software harmless from and against losses, damages or expenses that Friendly Eagle Software may incur (other than due to Friendly Eagle Software's own gross negligence or misconduct), including without limitation legal fees and disbursements reasonably incurred by Friendly Eagle Software arising from a breach by the Customer or a User of any part of these Terms and Conditions or the use by the Customer or a User of EAGLE GPS, including third party claims. This indemnity is in addition to any other indemnity or assurance against loss that the Customer may provide to Friendly Eagle Software and will survive termination or expiry of the agreement of which these Terms and Conditions are a part.
I. Passwords, Anti-Virus Program and Firewall: You will ensure that each user has the duty to carefully choose a password and keep it secret, and the duty to change the password and notify us (Technical Support) if the user suspects that someone else knows the password or is using his or her user account. In addition, you will ensure that each computer that a user uses to access the Services has an up-to-date anti-virus program and, as applicable, other network security features, like a network firewall. FESI or its representatives do not know, will never ask and will never need to know your password.
J. New Passwords / Forgotten Passwords: FESI or its representatives do not know and will NEVER ask for a user password. Also, we will not be able to provide a user's password or details regarding a user account to you or anyone else via phone or other communication means. In order to set a new password, you will rely on the built-in mechanics of EAGLE GPS Web application - through which a temporary link is emailed to the user account representing you in the system, which allows for an automatic login and setting of a new password.
6. PAYMENTS
A. Currency: Unless explicitly indicated otherwise, all charges from FESI to you will be in Canadian Dollars ("CAD" or "$CAD" or "$"). The Customer agrees that all payments shall be made using that currency. We are currently located in Alberta, Canada, therefore the provincial sales tax (GST) of 5% applies on all purchases. In the event that our sales to the Customer will be made from a different location, for example a different province / state or country, the Customer agrees to pay the corresponding sales tax of that location or office.
B. Billing: You hereby agree to pay the Charges as disclosed to you for the Package you agreed to purchase from FESI. Billing for access to use the Package, will be in advance for each month of such service and billing. You will ensure that you have provided FESI, or the third-party that is one of FESI's authorized dealers or resellers, and is the party that has sold you the GPS Tracking Device, your preferred method of payment, which will consist of details of a credit card. You further agree to inform FESI in the event of a change to your credit card information or in the event that you no longer wish to use the preferred method of payment you chose initially, and in such event will provide FESI with new credit card information.
C. Package Price Changes: You further agree that FESI may reasonably change the price for the Package from time to time so long as FESI provides you with 45 days prior written notice.
D. Delinquency: Any failure to pay all Charges when due shall give FESI the right, in addition to and without waiving any other remedies, to avail itself of any legal remedy, including, but not limited to, the right to charge you interest at the highest rate allowable by applicable law on the delinquent amount, and to immediately discontinue providing Services, additional products or technical support to you.
E. SIM Card Deactivation / Reactivation: Tampering with the SIM card preinstalled into your device may lead to an automatic deactivation of the SIM card. The reactivation charge after such potential deactivation is $50 and in the event that the SIM card needs to be replaced, you shall pay all additional charges: installer fees (removing the device from its installation location and re-installing it after the SIM card change), shipping charges (if the device needs to be shipped back to us) and the cost of a new SIM card. Reactivating previously deactivated tracking equipment would only be possible if the overall account balance is settled - paid in full, including all additional fees or penalties, as applicable.
F. Returns and Refunds: When applicable, provided that you are not liable for any damages against FESI and that the refunds are justified (e.g. service termination notice received from you), refunds of any type will be reimbursed to you, less any applicable penalties and less an administration fee of 10% applicable to all products purchased within 30 days (beyond 30 days, products are subject to current warranty), given that they are still functional and in their original condition (devices, accessories, connectors, wires), and to any services that you've purchased in advance. Refunds, as applicable, will be issued only after receiving all returned products. Please refer to section (3.) WARRANTY for additional details.
7. LIMITATIONS, EXCLUSIONS AND DISCLAIMERS
A. Damage Limitation: FESI shall not be liable for any general, direct, special, incidental, exemplary, punitive, and/or consequential damages. Some provinces or states do not allow limitations on consequential damages, so the above limitations or exclusions may not apply to you. You have specific legal rights and you may also have other rights, which may vary from province to province and from state to state. You acknowledge that no affirmation of fact or statement (whether written or oral) made to FESI or its representatives outside of these Terms shall be deemed to create any expressed or implied warranty on the part of FESI or its representatives.
B. Liability Limitation: FESI is not an insurer and you must obtain from an insurer any insurance you desire. The amount you pay is based upon the Services FESI performs and the limited liability FESI assumes and is unrelated to the value of your property or the property of others located in your Monitored Asset. In the event of any loss or injury to any property, you agree to look exclusively to your insurer to recover damages. You waive all subrogation and other rights of recovery against FESI that any insurer or other person may have as a result of paying any claim for loss or injury to any other person. It will be extremely difficult to determine the actual damages that may result from FESI's failure to perform its duties to you. You agree that FESI and our agents, employees, subsidiaries, affiliates, dealers, installers, resellers and parent companies are exempt from liability for any loss, damage, injury or other consequences arising directly or indirectly from the Services FESI performs on your behalf.
C. Hold Harmless: In the event any lawsuit or other claim is filed by any party against FESI or its agents, employees, subsidiaries, affiliates, or parent companies arising out, related to, or in connection with the Services, the GPS Tracking Device or its use, you agree to be solely responsible for, and to indemnify and hold FESI completely harmless from such lawsuits or other claims including your payment of all damages, expenses, costs and attorney's fees and expenses. These obligations will survive the expiration or earlier termination of FESI's provision of Services to you. These obligations will apply even if such lawsuit or other claim arises out of negligence, gross negligence, FESI's failure to perform its duties to you, strict liability, failure to comply with any applicable law, or other fault.
D. Other Party's Limitation: If you purchased Services or the GPS Tracking Device through another business or person, or from FESI through referral from another business or person, you agree that such other business or person acts solely as an independent contractor. Such business or person shall have no responsibility or liability to you for the performance or non-performance of the Services that FESI provides. Without limiting the above, you agree that the liability of such other businesses or persons is, in any event, limited in accordance with the provisions of these Terms including, but not limited to, this Section 7. You agree that such business or person and its agents, employees, affiliates, and parent companies may invoke all of rights under this Section.
E. Time to File Lawsuit or Other Action: You agree that, notwithstanding any legislation to the contrary, you shall file any lawsuit or other action you may have against FESI or its employees, subsidiaries, affiliates, or parent companies, agents or dealers within two (2) months from the date of the event that caused the loss, damage or liability.
F. Disclaimer & Liability Limits Related to GPS and Cellular Service: The GPS Tracking Device receives signals from a global positioning system ("GPS") and transmits signals to, and receives signals from, FESI's third-party Providers and (depending on the Service rate plan you choose) to a customer service center ("CSC") and/or over the internet to your personal computer or mobile device. The Providers and CSC services may be provided by FESI directly or through another entity chosen by FESI. Your GPS Tracking Device is designed to work only with our Providers and CSCs and will not work with any other such similar entities whatsoever. In addition to the GPS system, Providers and CSCs, Services are provided by the use of cellular telephone companies selected by FESI or other entities providing equipment, facilities or services for the transmission of signals or the provision of other services. You understand that the GPS Tracking Device installed in the Monitored Asset uses cellular telephone technology as the transmission mode of sending signals to the CSC or your computer or mobile device. Services are only available to you in the United States and Canada and only when the GPS Tracking Device is within the operating range of a wireless carrier's cell site that is part of the FESI service network. Services may be limited, interrupted, or discontinued, without liability to FESI, due to many conditions, including (without limitation):
(a) wireless system transmission capacity limitations and network capacity limitations;
(b) atmospheric and geographic conditions;
(c) other natural or artificial environment conditions beyond our control;
(d) limitations of the electrical system design and architecture of your GPS Tracking Device;
(e) the condition of your GPS Tracking Device (e.g. the GPS Tracking Device will not function if its power supply is not available; e.g. unit is not connected to a live power source, or if essential GPS Tracking Device components are damaged (accidentally or otherwise);
(f) government regulations or limitations;
(g) restrictions by an underlying carrier (for example, wireless carrier equipment limitations and inter-carrier roaming agreements);
(h) installation, repair or modification work to the network;
(i) actions taken to combat fraudulent use; and
(j) other legitimate business and operational reasons.
GPS capabilities used for some location-based services are not available if satellite signals are obstructed; you must be outdoors with a clear line of sight between you and the satellites. You understand that the GPS Tracking Device's usage of the GPS system and the third-party cellular telephone network are fundamental to FESI's ability to provide the Services and the Package.

G. You understand that due to the very nature of cellular telephone, network and GPS technologies, there will be times when the GPS Tracking Device is unable to secure, maintain, or transmit signals, or that the information transmitted is not reliable, and thus, FESI will be unable to receive such signals.
H. You also understand that FESI does not receive signals when the transmission mode is or becomes non-operational and that signals from the GPS Tracking Device cannot be received by FESI when the GPS Tracking Device is damaged, does not have an adequate power source or is otherwise non-operational. Accordingly, you agree that FESI shall not, in any way, be liable for, or have responsibility with respect to, the GPS system, any of the information therein obtained, or for interruptions in service for any reason whatsoever. You further acknowledge and agree that FESI shall not have any liability for the interruption of services due to electrical storms, power failures, interruption or unavailability of telephone service, cellular and radio frequency or other conditions beyond our control, including without limit, due to strikes, riots, floods, fire, war, or acts of God.
I. You acknowledge and agree that the use of radio frequencies and cellular devices are controlled by the Federal Communications Commission in the United States and by the Canadian Radio-Television and Telecommunications Commission in Canada and changes in rules, regulations and policy may necessitate discontinuing such transmission devices by FESI at its option.
8. TERMINATION OF BUSINESS RELATIONSHIP
The business relationship among you and FESI may be terminated at the option of FESI at any time upon the occurrence of any of the following events:
A. your default under these Terms or failure to perform as required by these Terms;
B. your default in payment of any monies due to FESI;
C. destruction of or substantial damage to the equipment of third-party vendors so as to make it impractical for FESI to continue to provide signal receiving and notification Services to you;
D. failure of the GPS Tracking Device, the GPS system, and/or the cellular communications networks for the transmission of signals between your GPS Tracking Device and your PC or mobile device to function in accordance with expectations;
E. unavailability of, or inability of FESI either to secure or retain, the connections or privileges necessary for the transmission of signals by means of conductors between the third-party vendors, CSCs or communications carriers. FESI shall not be liable for any damages or subject to any penalty as a result of such termination;
F. your failure to follow any recommendations FESI may make for the repair or replacement of a defective part of the GPS Tracking Device;
G. your failure to follow the operating instructions provided at the time the GPS Tracking Device is installed into your Monitored Asset, which failure results in an undue number of false alarms or erroneous alarms, or erroneous information;
H. if the Monitored Asset is so modified or altered after installation of the GPS Tracking Device as to render continuation of Service impractical;
I. upon termination of the distribution agreement between FESI and the local dealer, from whom you may have purchased the GPS Tracking Devices, but in the case of such termination, FESI agrees to enter into a new agreement with you, and to not suspend Services to you, pending the execution of such new agreement, so long as you are in compliance with these Terms;
J. governmental regulations or limitations necessitate the discontinuance of the GPS Tracking Device or Service as determined by FESI in its sole discretion. For greater certainty any unauthorized usage of SIM cards will result in disconnection and FESI will seek payment for all incurred traffic.
K. In the event the business relationship among you and FESI is terminated, FESI shall not be liable for damages or subject to any penalty as a result of such termination. FESI will, however, where you are not at fault, refund to you any advance payments made for Services to be supplied subsequent to the date of such termination, less any amount still due for the period prior to such termination. FESI may also terminate the business relationship for any reason and at any time by providing you 30 days advance written notice.
9. LICENSE TERMS
A. Grant of License: Provided that you comply with all of these Terms, FESI grants you a personal, non-exclusive license to use the firmware and software (and all additions or modifications thereto) that is located on the GPS Tracking Device (collectively, the "Software").
B. Reservation of Rights and Ownership: FESI reserves all rights not expressly granted to you in under these Terms. The Software is protected by copyright and other intellectual property laws and treaties. FESI and its Providers own the title, copyright and other intellectual property rights in the Software. The Software is licensed, not sold.
C. Alteration of Product: You may not reverse engineer, decompile or disassemble the Software or the GPS Tracking Device, except and only to the extent that such activity is expressly permitted by applicable law notwithstanding this limitation.
10. OTHER TERMS & CONDITIONS
A. You agree to do the following:
(a) to instruct all persons who you may permit to use the GPS Tracking Device as to its proper use and to be fully responsible for, and indemnify FESI against any claim, liability or expense related to such persons' use of the GPS Tracking Device or Services;
(b) to ensure that the person driving or responsible for the operation of the Monitored Asset, as the case may be, understand that you or other third parties have access to their location without their knowledge and that the person (whether they are friends, family members or minors) agrees to indemnify FESI against any claim, liability or expense related to such person's use of the GPS Tracking Device or Services (including those related to any privacy issues);
(c) to ensure that the GPS Tracking Device or Services are not used for fraudulent or abusive purposes or in a way that risks damage to FESI or its business or reputation, to third parties (including, but not limited to, the wireless and other service providers and vendors), or to the general public; and
(d) to ensure that the Monitored Asset, if applicable, has complete automobile liability insurance coverage; and
(e) comply with laws, codes and regulations pertaining to the GPS Tracking Device and Services.
Any attempt by you to abuse or fraudulently use the Services may result in immediate termination of the Services.
B. Access to Services: Access to Services may be provided by means of a ten-digit cellular telephone number (the "Equipment Number"). The Equipment Number is at all times the property of FESI and you have no interest in, or claim of right to, the Equipment Number. FESI reserves the right to change the Equipment Number anytime and without prior notice to you. An Equipment Number issued to you may not be assigned or associated with another cellular telephone unless FESI consents in writing. Unless FESI consents, you are responsible for all charges to that telephone number. If your GPS Tracking Device is lost, misplaced or stolen, or if your Equipment Number is used without your permission, you must notify FESI as soon as possible, within 24 hours of the loss and provide all information and documentation relating to the problem, including any police reports and affidavits. If FESI determines that your Equipment Number was fraudulently used without fault or authorization on your part, and if you notified FESI within 24 hours, FESI will not charge you for such usage. As part of its investigation, you expressly authorize FESI, its agents, and law enforcement agencies to investigate the use of calls to the GPS Tracking and GPS Tracking data. If you fail to cooperate in any investigation and do not take reasonable precautions as FESI may require from time to time, you will remain liable for all usage. If you are found responsible for any fraudulent usage, your Services may be immediately terminated. You will pay for all false calls for locations or similar fees, charges or assessments.
C. Authorization: You authorize FESI to secure a non-investigative consumer report on you from a consumer reporting agency. You release FESI from, and agree to indemnify and hold FESI harmless from, any liability with respect to the release of such information to and/or response by you, your authorized representative, Provider or any other third-party.
D. Familiarization Period: If a seven (7) day familiarization program, or longer period, is required by law and, if needed, an extension period, for you to become familiar with the GPS Tracking Device and Services and its operation, then during this familiarization period, you agree that:
(a) in the event any use of the Service incurs usage fees, that you will pay the current rate for this usage; and
(b) unless purchased from FESI, you will return the GPS Tracking Device in its original shipping container, at your own expense according to Section (6.) (F.), if you choose to decline access to the Services, prior to the end of such familiarization program or period - assuming that such program / period has been offered to you.
E. Requests for Services: You authorize FESI to make requests for information, service, orders or equipment in any respect on behalf of you to such Providers, as FESI determines to be necessary or desirable.
F. CELLULAR SERVICE CARRIER END USER TERMS
(a) You acknowledge that the services provided to FESI by the underlying cellular service carrier are made available only when your Equipment is in operating range of the facilities of the underlying carrier. In addition, the services of the underlying carrier may be temporarily refused, interrupted, or limited at any time because of:
- (i) limitations to the underlying carrier facilities;
- (ii) transmission limitations caused by atmospheric, topographical or other factors outside of the underlying carrier's reasonable control; or
- (iii) equipment modifications, upgrades, relocations, repairs, and other similar activities necessary for the proper or improved operation of the services provided to FESI by the underlying carrier. Individual data transmissions may be involuntarily delayed for a variety of reasons, including atmospheric conditions, topography, weak batteries, system over-capacity, movement outside a geographic location in which the services are available from time to time and gaps in coverage within said geographic locations.
(b) You acknowledge that:
- (i) it is possible for third parties to monitor data traffic over the facilities of the underlying carrier and privacy cannot be guaranteed;
- (ii) if you desire to secure transmission of data, you must provide for its own means of doing so; and
- (iii) you assume full responsibility for the establishment of appropriate security measures to control access to its own respective equipment and information.
(c) You have no property right in any identifier issued to, or associated with, end user or any equipment used by end user.
(d) You expressly understand and agree that you have no contractual relationship whatsoever with the underlying cellular service carrier and that you are not a third-party beneficiary of any agreement between FESI and the underlying carrier. In addition, you expressly understand and agree that the underlying carrier makes no representations or warranties whatsoever and shall have no legal, equitable, or other liability of any kind to you, regardless of the form of the action, whether for breach of contract, warranty, negligence, strict liability in tort or otherwise.
(e) You shall indemnify and hold harmless the underlying cellular service carrier and its officers, employees, and agents against any and all claims, including without limitation claims for libel, slander, infringement of copyright, or personal injury or death, arising in any way directly or indirectly in connection with the use, misuse, failure to use, or inability to use the FESI's hardware and software. This indemnity shall survive the termination of your business relationship with FESI.
(f) Unless you provide express consent or disclosure is required pursuant to a Court Order, all information kept by FESI regarding you and your organization, other than your or your organization's name, address and listed telephone number, is confidential and may not be disclosed by FESI to anyone other than:
- yourself;
- a person who, in the reasonable judgement of FESI, is seeking the information as an agent of you or your organization;
- another Cellular Service Carrier, provided the information is required for the efficient and cost-effective provision of Cellular Service Carrier service and disclosure is made on a confidential basis with the information to be used only for that purpose;
- a company involved in supplying you with cellular related services, provided the information is required for that purpose and disclosure is made on a confidential basis with the information to be used only for that purpose;
- an agent retained by the FESI in the collection of your account, provided the information is required for and is to be used only for that purpose; and
Express consent is considered to be given by you when you provide:
- written consent;
- oral confirmation verified by an independent third-party;
- electronic confirmation through the use of a toll-free number; electronic confirmation via the Internet;
- oral consent, where an audio recording of the consent is retained by FESI; or
- consent through other methods, as long as an objective documented record of the consent is created by you or by an independent third-party.
Limits on Liability for Emergency Services Provided on a Mandatory Basis. This subsection applies only to the provision of emergency services on a mandatory basis. With respect to the provision of emergency services on a mandatory basis, FESI is not liable for:
- libel, slander, defamation or the infringement of copyright arising from material or messages transmitted over FESI's network from your property or premises or recorded by your equipment or FESI's equipment;
- damages arising out of your act, default, neglect or omission in the use or operation of equipment provided by FESI;
- damages arising out of the transmission of material or messages over FESI's network on your behalf which is in any way unlawful; or
- any act, omission or negligence of other companies or telecommunications systems when their facilities are used in establishing connections to or from your facilities and equipment.
(h) You hereby acknowledge that FESI is acting as agent to the underlying carrier supplying services to FESI for the limited purpose of securing performance of the foregoing provisions.
(i) The underlying carrier's services do not include any voice services.
(j) The SIM supplied with the Equipment may only be used in such Equipment and in no other wireless device.
G. Assigns: These Terms are not assignable or transferable by you except upon the prior written consent of FESI. FESI shall have the right, in whole or in part, to assign these Terms or to subcontract any of its obligations under these Terms without notice to you.
H. Entire Agreement: These Terms, constitutes the final and entire agreement between you and FESI and supersedes any prior agreements, written or oral. FESI has made no representation, warranty, or covenant not contained in these Terms. These Terms shall govern in priority notwithstanding any inconsistent or additional terms and conditions of any other document submitted by you.
I. Governing Law: These Terms shall be governed by, and construed in accordance with, the laws of the Province of Alberta, Canada.
11. WIRELESS CARRIER PROVISION
A. You expressly understand and agree that you have no contractual relationship whatsoever with the underlying carrier providing the wireless data services to FESI and that you are not a third-party beneficiary of any agreement between FESI and the underlying carrier.
B. In addition, you expressly understand and agree that the underlying carrier makes no representations or warranties whatsoever and shall have no legal, equitable, or other liability of any kind to you, regardless of the form of the action, whether for breach of contract, warranty, negligence, strict liability in tort or otherwise.
12. RESTORING DATA FROM BACKUPS
A. We maintain online historical data in our database for one year, after which the data is discarded from live (online) operation, being stored in monthly archives (backups).
B. We can restore data from backups for the past 7 years and attach it to the live system - upon request. That service comes at the minimum/base cost of $250 + $50 for every monthly data that needs to be attached, up to 12 months at a time. That would allow you to view historical data or execute reports according to your needs for up to one week, after which all that past data is removed from the system.
C. When you request such service, you agree that a payment from you is required prior to beginning of any work related to data restoration. No work is performed before the required payment is received in full.
13. PRIVACY POLICY
A. Customer privacy and security is our top priority. We do not sell or resell customer information to anyone. Our cloud servers are located in Alberta, Canada in a secure facility with 24/7 customer support (whipcord.com). Our backups are securely stored in Canada as well (sync.com). We comply overall with all applicable Canadian laws and regulations, including Alberta's Personal Information Protection Act: https://www.alberta.ca/personal-information-protection-act.aspx
B. Our Web and mobile applications use secure encryption (https) for communication. Passwords are stored in an encrypted format. The information that we store in our servers is protected by security configurations, defining what an individual can provide (add), see (view), edit or delete. It is the responsibility of the customer to assign the appropriate level of security to its personnel and overall, what information is provided, stored and retrieved into / from our servers and shared with other parties. Even though we can make any change in the system, we do not intervene unless explicitly requested by valid (e.g. still employed by customer) and authorized personnel representing the customer. Essentially all changes made in the system are tracked automatically by our "fingerprinting" system, allowing us to identify the person who modified or deleted data from database as well as the time when it occurred. We make every reasonable effort to prevent any loss, misuse, disclosure or modification of personal information, as well as any unauthorized access to personal information.
C. If customer services are cancelled, we continue to maintain customer data for the six following months after the cancellation date, after which all data is permanently deleted. We check in advance with the customer to find out if data needs to be deleted sooner or immediately, or if the data needs to be preserved for more than six months.
D. The Privacy Commissioner of Canada provides advice and information for individuals about protecting personal information, enforcing federal privacy laws that set out the rules for how federal government institutions and certain businesses must handle personal information (https://www.priv.gc.ca/en/contact-the-opc):
30, Victoria Street, Gatineau, QC, K1A 1H3
Toll-free: 1-800-282-1376, Phone: (819) 994-5444, TTY: (819) 994-6591

E. The Information and Privacy Commissioner of Alberta protects and promotes the access and privacy rights of all Albertans (https://www.oipc.ab.ca):
#410, 9925 - 109 Street NW, Edmonton, AB, T5K 2J8 / Phone: 780-422-6860
Suite 2460, 801 6 Avenue SW, Calgary, AB, T2P 3W2 / Phone: 403-297-2728
Toll-Free: 1-888-878-4044
Email: generalinfo@oipc.ab.ca

F. You agree that for the purposes of FESI's employee training, quality control, and provision of Services, FESI may monitor or record your conversations with FESI personnel and any others directly involved in providing you Services. Further, you understand that privacy cannot be guaranteed on cellular telephone systems with GPS location capabilities such as those used for the Services or the Package, and that FESI is not liable to you for any claims, losses, damages or costs resulting from any lack of privacy. You consent to FESI using information about you, your GPS Tracking Device or your location to provide the Services, offer new products or services, or enforce these Terms. We may use or share with others your information and statistics that do not include information that identifies you personally. Except as provided above, FESI will not monitor your GPS Tracking Device location. You agree that FESI may provide information about you to any governmental authority with lawful jurisdiction over the GPS Tracking Device, Services or FESI.
14. ACCEPTANCE OF TERMS AND CONDITIONS


________________________________________
Customer Name



_________________________________________
Customer Address


_________________________________________
Customer Email


_________________________________________
Customer Phone Number




COMPLETE ONLY IF COMPANY:


____________________________________________
Company Name



____________________________________________
Company Address



____________________________________________
Contact Person: Name



____________________________________________
Contact Person: Phone Number



____________________________________________
Contact Person: Email



____________________________________________
Authorized Signature


________________________
Date
NOTE: Even without a signature and details provided above, using our Services implies an automatic acceptance of Terms and Conditions. It would be useful though if we could have the above as well. Thank you!